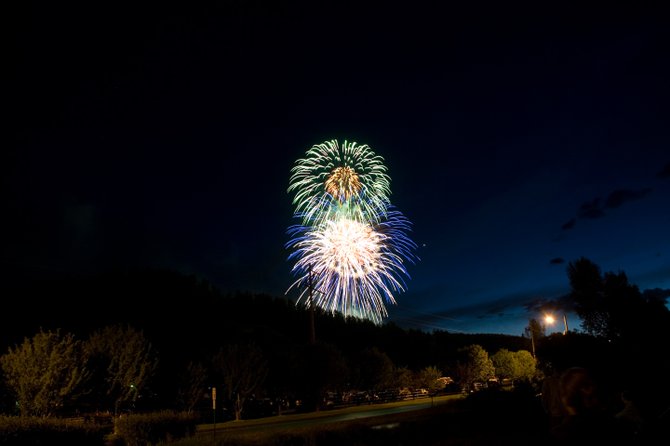 Fireworks were launched from several sites Sunday at Howelsen Hill.
Stories this photo appears in:

Crowds packed Yampa Street, Howelsen Hill and the bars lining the Yampa River on Sunday night, as Steamboat Springs residents and visitors prepared for one of the biggest Fourth of July fireworks shows yet. The display was the most successful so far, organizer Tim Borden said Monday.