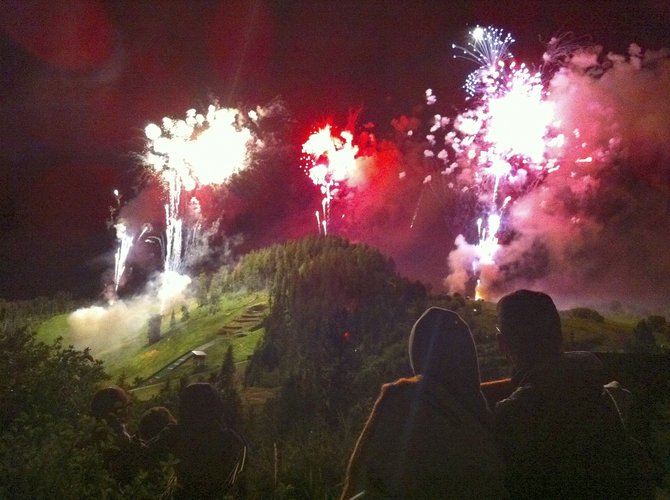 Linda and Jim Adams, of Denver, watch the fireworks show on July 4, 2011, on Howelsen Hill. Steamboat Springs Fire Chief Mel Stewart said Monday morning that the city's Fourth of July fireworks show is being canceled because of the high fire danger.
Stories this photo appears in:

In addition to the city's fireworks display, the city will be enforcing Colorado Gov. John Hickenlooper's executive order from last week that bans open burning and the private use of fireworks. That means all fireworks, even sparklers.

Crowds packed Yampa Street, Howelsen Hill and the bars lining the Yampa River on Sunday night, as Steamboat Springs residents and visitors prepared for one of the biggest Fourth of July fireworks shows yet. The display was the most successful so far, organizer Tim Borden said Monday.