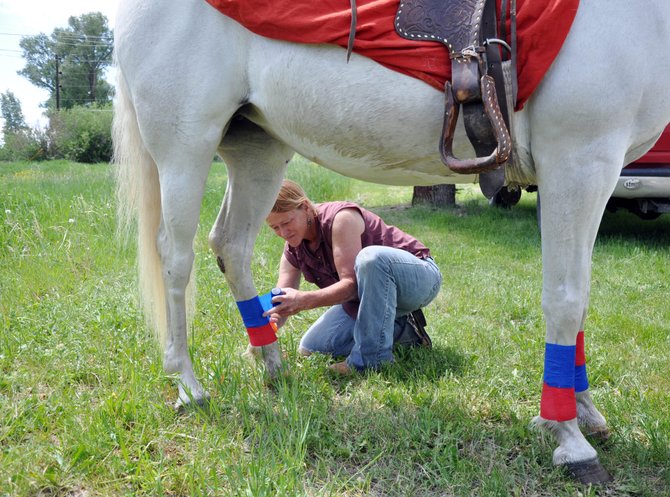 Yampa resident Jill Andrews applies holiday leg wraps to her horse Annie before the start of Yampa's Fourth of July Parade on Sunday. Andrews said she puts her horses in the parade every year.
Stories this photo appears in:

Yampa celebrates 4th of July with annual celebrations
The streets of Yampa were ringing with the sounds of sirens, children and classic car engines Sunday as the small South Routt County town celebrated Fourth of July with a large parade. The usually quiet town came to life in less than an hour as cars, horses and ATVs converged on Moffat Avenue.