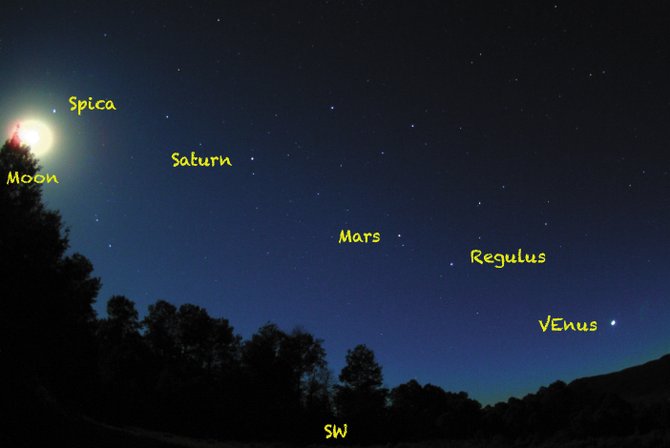 The planets Venus, Mars and Saturn, with the bright stars Regulus and Spica, were joined by a bright gibbous moon on the evening of June 20. This parade of planets will continue through July in our early evening sky.
Stories this photo appears in:
Don't be alarmed if you are sunbathing on a South Pacific isle July 11 when suddenly the sun disappears and the stars pop out at midday. It's just a total eclipse of the sun. All five of the bright naked-eye planets will be visible this month, four of them at once in our early evening sky.