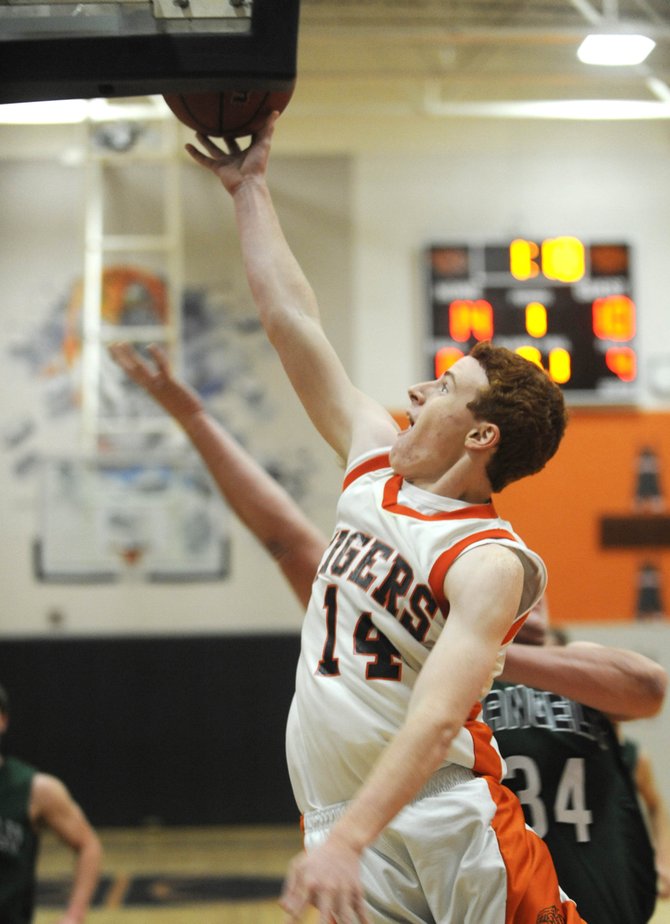 Hayden High School senior Jon Lee goes up for a shot during the first half of Saturday night's game against Rangely High School.
Stories this photo appears in:

It didn't take Hayden High School senior girls basketball player Rachael Koehler long to answer. Asked how to stop her and her sister Erin, and Rachael was quick and concise. "No," she said. "I just don't want to give anything away." The Koehler sisters were about as big as it came Saturday against a pesky Rangely team, helping Hayden pull away with a 56-47 win.