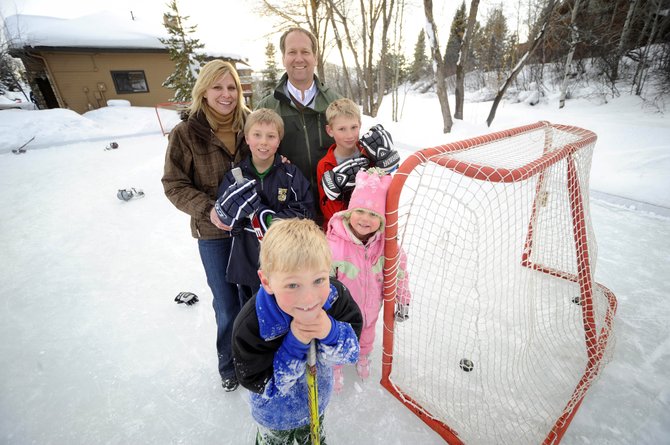 This time of year, members of the McNamara family often can be found playing at their skating rink next to their home on Steamboat Boulevard. Pictured are, clockwise from bottom, Ryan, Grant, Michelle, Blair, Jack and Mia.
Stories this photo appears in:

Five-year-old Mia McNamara had enough skating Wednesday afternoon. She wanted the color back in her cheeks and something to eat. So as her three brothers continued to skate around the family's homemade, home-run skating rink, Mia simply walked off the ice, took about 15 paces and went into the family's home. That's the beauty of the McNamaras' home rink.