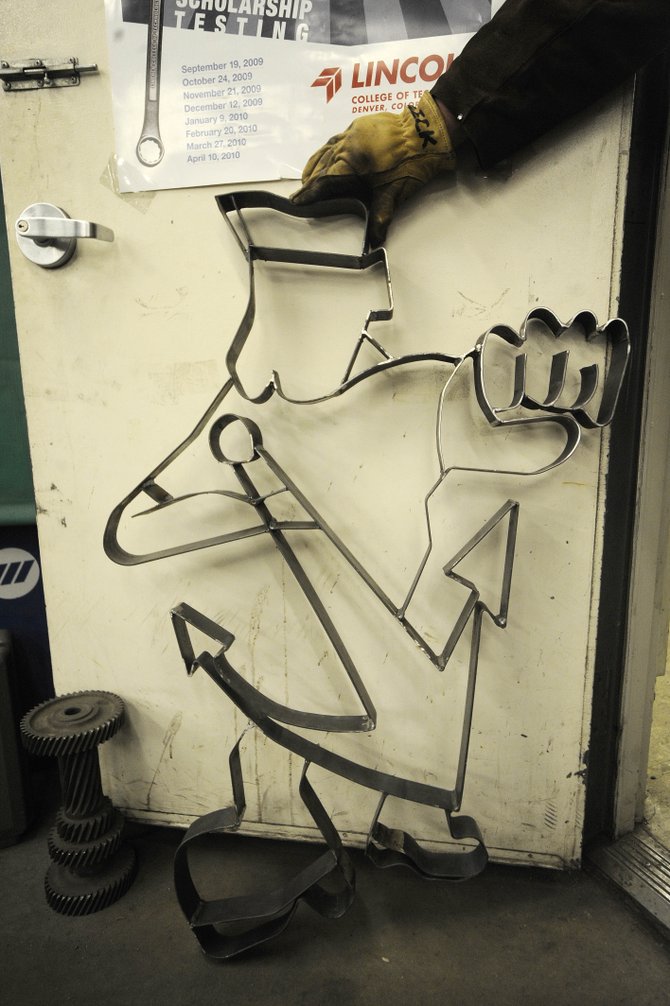 Students are finishing up a mascot for the Steamboat Springs High School Sailors.
Stories this photo appears in:
Kevin Kleckler, director of the Babson-Carpenter Career and Technical Education Center, hopes a project some of his welding students are working on will promote goodwill among the area school districts. Hayden School District students participating in the welding program at the vocational education facility are designing and creating steel pieces, made from scrap metal, that depict the mascots of three local school districts.
January 31, 2010 midnight