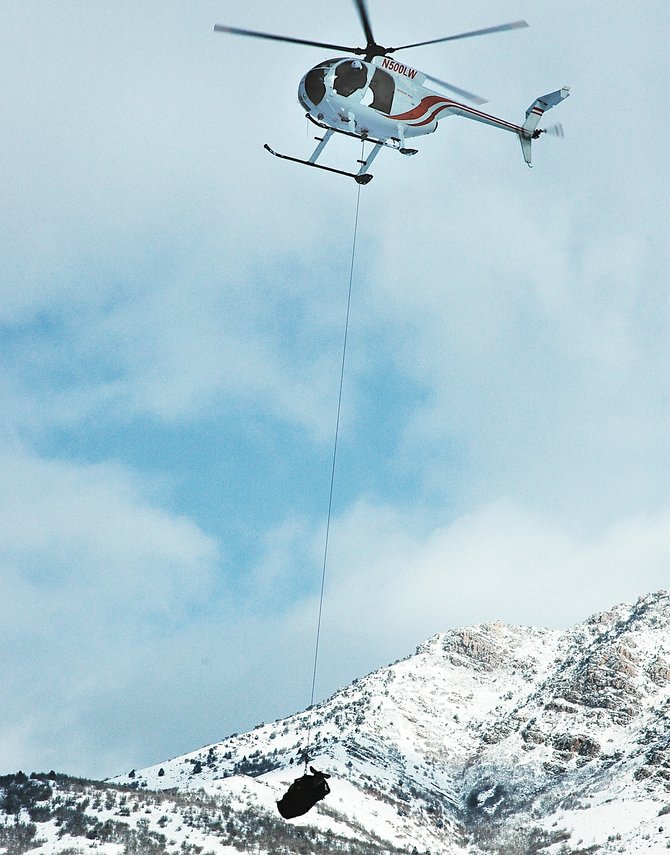 A helicopter was used last week to help transplant 20 moose from North Park to the Flat Tops in an operation similar to this one photographed in Utah in 2006.
Stories this photo appears in:

Twenty members of the North Park moose herd have a new address in Rio Blanco County this week. The moose were captured last week from the willow bottoms in Jackson County, on the other side of the Park Range from Steamboat Springs, Colorado Division of Wildlife spokesman Randy Hampton said.