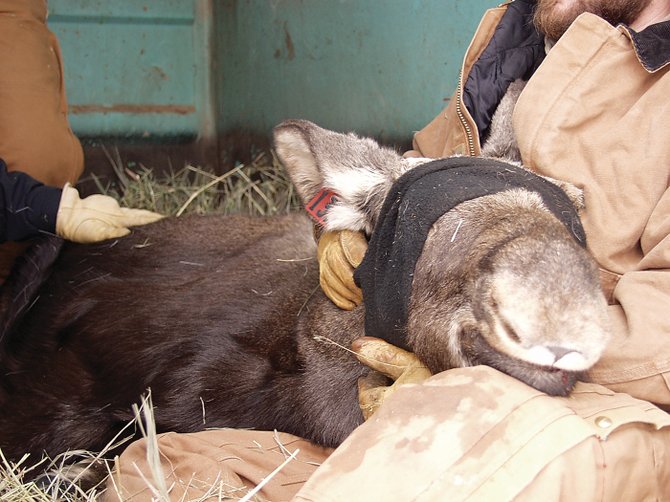 Moose calves are not sedated for transplanting like their mothers are, but a scratch behind the ear renders them as docile as a kitten.
Stories this photo appears in:

Twenty members of the North Park moose herd have a new address in Rio Blanco County this week. The moose were captured last week from the willow bottoms in Jackson County, on the other side of the Park Range from Steamboat Springs, Colorado Division of Wildlife spokesman Randy Hampton said.