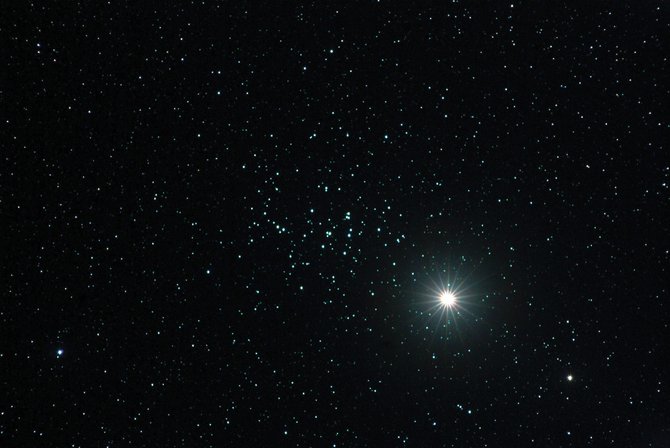 The Beehive star cluster frequently poses for photos with the moon and planets because it lies right along the ecliptic — the path that solar system bodies follow around the sky. In this image, Saturn is shown in front of the distant star cluster Jan. 25, 2006. Next week, watch the Red Planet, Mars, buzz the Beehive for the second time in four months.
Stories this photo appears in:

Mars is glowing brightly in our sky this winter as it and the Earth have one of their biennial close encounters. Friday night is the night Mars reaches opposition to the sun, rising at sunset, crossing the sky all night, and then setting at sunrise. Just by coincidence, the January full moon, called the Snow Moon, will shine right beside Mars all night that night.
January 26, 2010 midnight