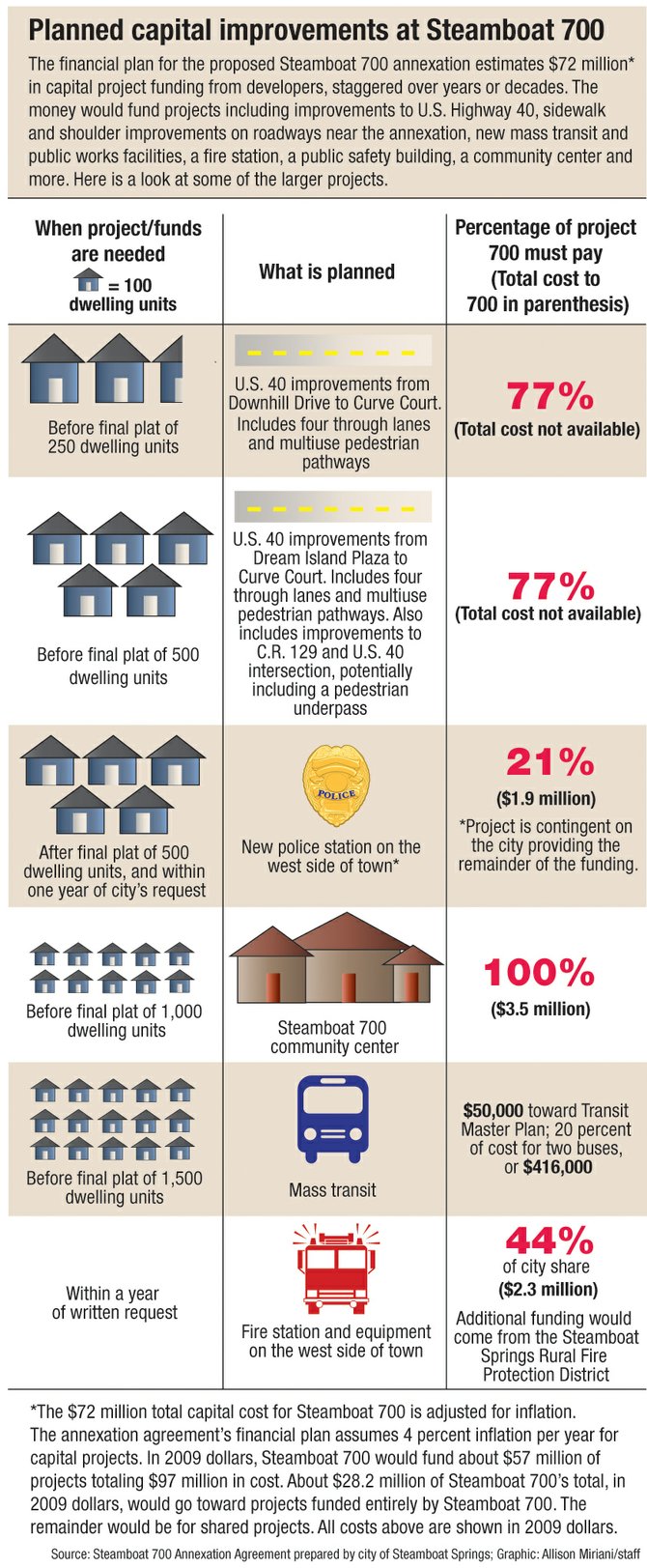 Planned capital improvements at Steamboat 700
Stories this photo appears in:

Steamboat Springs registered voters have a decision to make about the proposed Steamboat 700 annexation. Read about the issues here.

A city financial official said last week that nearly all of the monetary risk associated with Steamboat 700's capital projects lies with the developers rather than the city. The financial plan for the proposed Steamboat 700 annexation estimates $72 million in potential capital project funding from developers, staggered throughout years if not decades. The money would fund projects including improvements to U.S. Highway 40, new mass transit and public works facilities, a fire station, a public safety building, a community center and more.
January 24, 2010 midnight