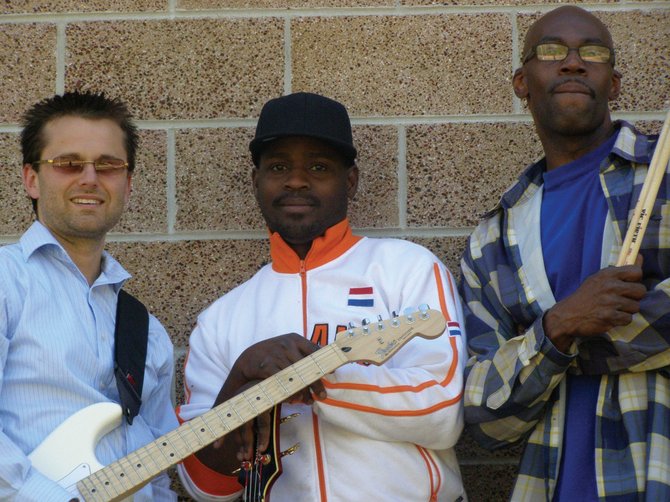 Denver-based trio The Matt Clark Band plays at 10 p.m. today at Old Town Pub. The group plays rock and reggae music with world beat influences.
Stories this photo appears in:

The Matt Clark Band brings uplifting lyrics, reggae and rock rhythm to OTP
Growing up in California, Denver guitarist, singer and songwriter Matt Clark listened mostly to classic rock, reggae and blues. When he met and started playing music with bassist Berenger Ouedraogo, a bass player who grew up in West Africa, a new kind of rhythm worked its way into Clark's original music.
January 22, 2010 midnight