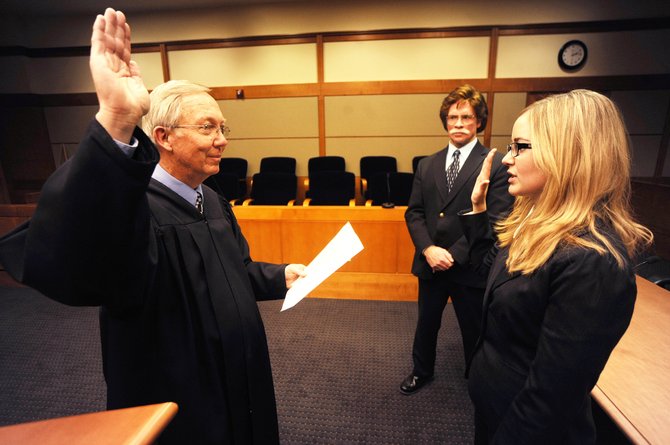 Fourteenth Judicial Deputy District Attorney Rusty Prindle watches as Routt County Judge James Garrecht swears in Jennifer Wunsch to the District Attorney's Office Tuesday at the Routt County Justice Center.
Stories this photo appears in:
During the months that the Routt County District Attorney's Office was down by one or two attorneys, teamwork was a basic tenet of survival to get the work done. Now that the office is back to full staffing with two new faces, teamwork is a tradition they hope to continue, lead attorney Rusty Prindle said.