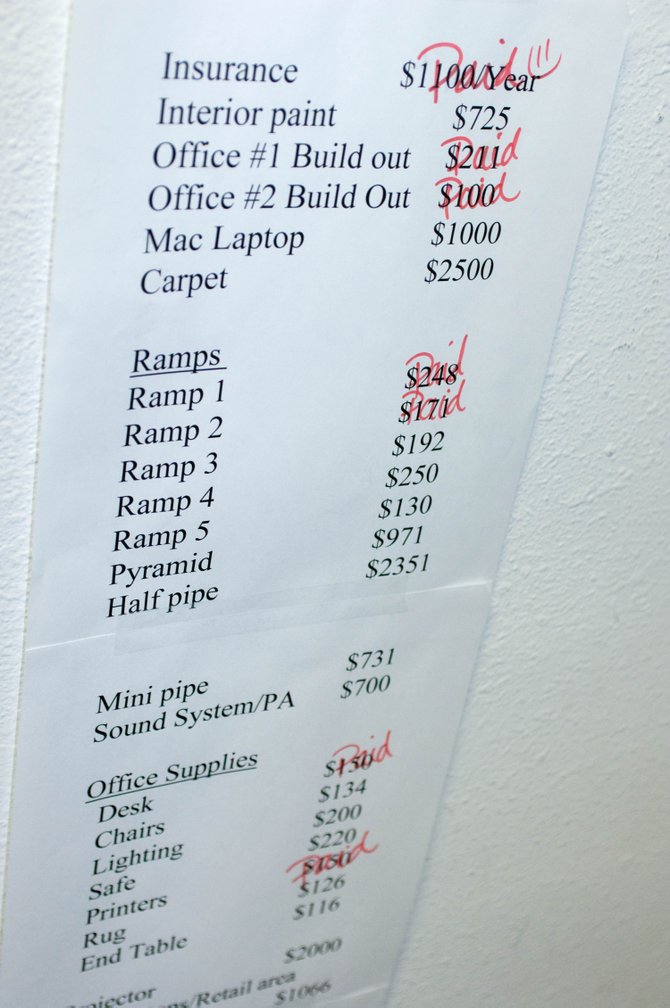 A list of items that are needed hang on the wall in the Sk8 Church's new building. Some items that already have been paid for or acquired have been marked off the list.
Stories this photo appears in:

After years of searching, group is building indoor skate park, lounge and meeting area
Construction at the Sk8 Church building in Riverside Plaza is ramping up — literally. The west Steamboat Springs space, leased by Sk8 Church for at least the next 18 months thanks to an anonymous grant, will have a meeting area, offices, lounge and, most important, an indoor skate park.