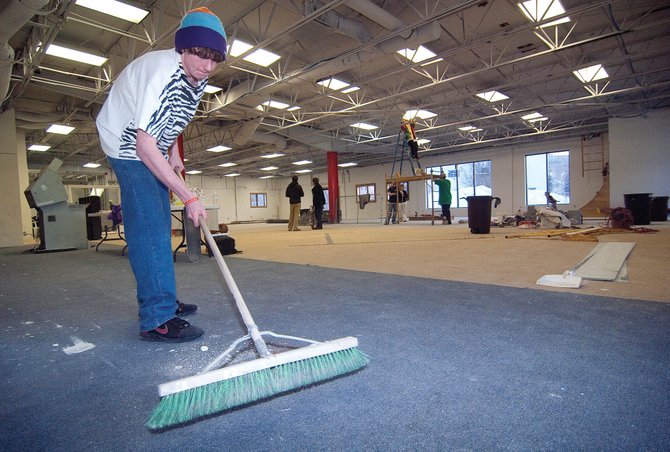 Chris Grimes, a member of Sk8 Church, uses a broom to clean up Wednesday at the church's new building.
Stories this photo appears in:

After years of searching, group is building indoor skate park, lounge and meeting area
Construction at the Sk8 Church building in Riverside Plaza is ramping up — literally. The west Steamboat Springs space, leased by Sk8 Church for at least the next 18 months thanks to an anonymous grant, will have a meeting area, offices, lounge and, most important, an indoor skate park.