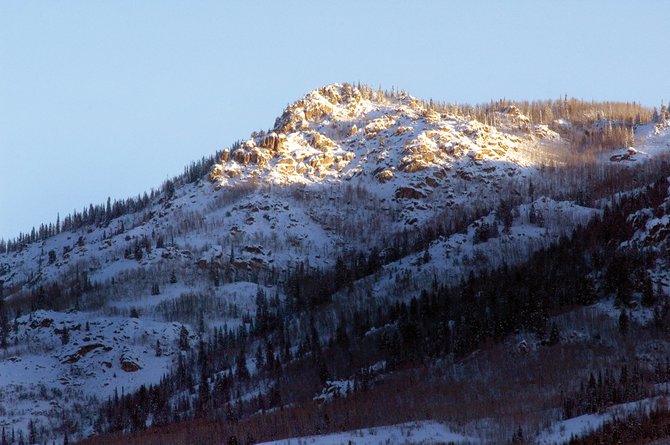 The morning sun cuts across the top of a mountain peak from Strawberry Park on Friday morning. The clear sky is responsible for the bitter cold that greeted Steamboat Springs on the final day of the workweek.
Stories this photo appears in:

Weather to persist into next week
The bitter cold that has grip­ped Routt County the past couple of days will grudgingly give way to a gradual warming trend through the middle of next week, but National Weather Service meteorologists said not to expect daytime highs to exceed the upper teens or low 20s until then.