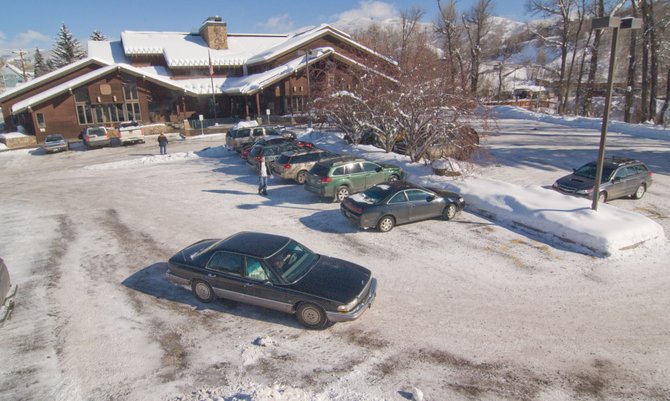 Traffic moves through the parking lot at the downtown Steamboat Springs post office, where a new traffic pattern has been installed to accommodate an expected increase in use if postal services end Jan. 15 at the Sundance branch. Several residents are using petitions and appeals to try to keep retail services at Sundance, saying the downtown branch is not suited for more customers and traffic.
Stories this photo appears in:

Appeal efforts, challenges continue as Sundance closure deadlines near
Several Steamboat Springs residents are appealing to federal and state authorities to keep postal services at the Sundance branch as deadlines for its closure approach. The U.S. Postal Service plans to end retail postal service Jan. 15, one week from today, at the Sundance at Fish Creek branch off Anglers Drive.