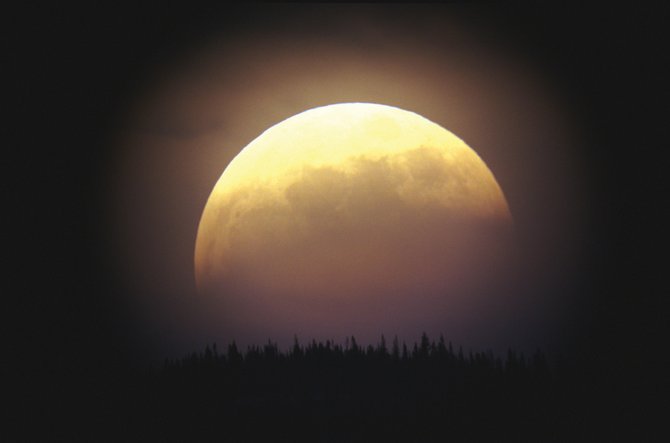 When the full moon rose over the treetops on May 15, 2003, about half of it was eclipsed by the Earth's shadow, as seen in this telescopic image. On June 26, a similar view will greet early risers as the half-eclipsed full moon sets at sunrise. A total eclipse of the moon also will be seen from North America on Dec. 21.
Stories this photo appears in:

If I had to astronomically characterize the year 2010, I would call it "The Year of Eclipses." We open the year with an eclipse, and we close out the year with an eclipse, with two other eclipses in between!