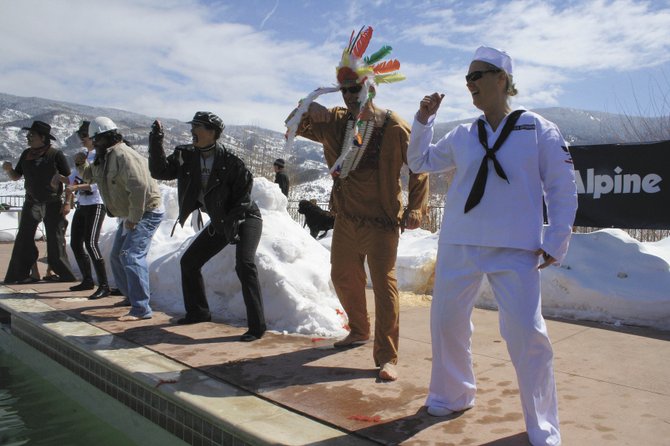 Several Penguin Plunge teams came armed with dance moves for the 2009 Penguin Plunge. Land Title Guarantee Co. participants were, from left, Bruce Carta, Lisa Kanov, Jed Gibson, Melissa Gibson, Stan Urban and Jean Urban. The team won the best costume award. The seventh annual Penguin Plunge is at noon March 27 at Lake Catamount.
Stories this photo appears in:

Registration for chilly event is due March 15
On a Saturday afternoon in late March for the past six years, vikings, pirates, ninjas, the Village People and other costumed adventurers have steadied themselves on the side of the Lake Catamount pool, taken a deep breath and jumped into freezing water. The 2010 Penguin Plunge is will be at noon March 27 this year.
February 28, 2010 midnight