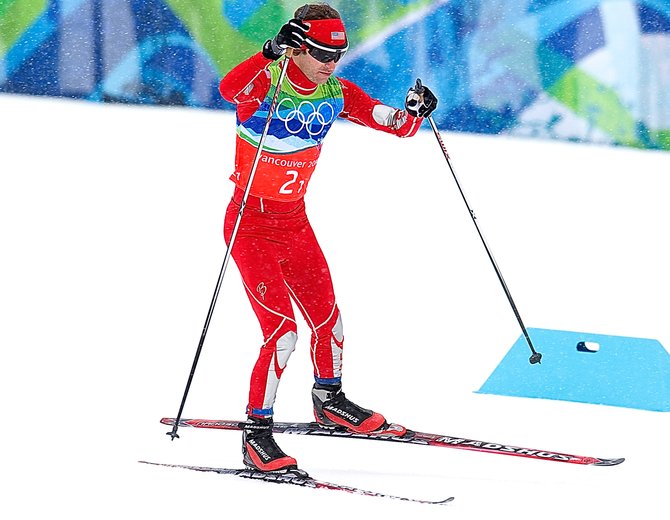 U.S. Nordic Combined Ski Team member Brett Camerota did all the Americans could hope for in the team event at the Olympic venue at Whistler Olympic Park today. The Americans were second after the jumping and held on to win the silver medal.
Stories this photo appears in:
It's easy for Brett Camerota to get lost in the big picture. He was the youngest member of the U.S. Nordic Com­bined Ski Team to compete in Tuesday's Nordic combined team event. He's surrounded by the mountains in the sport, among three world champions in Todd Lodwick, Johnny Spillane and Billy Demong.