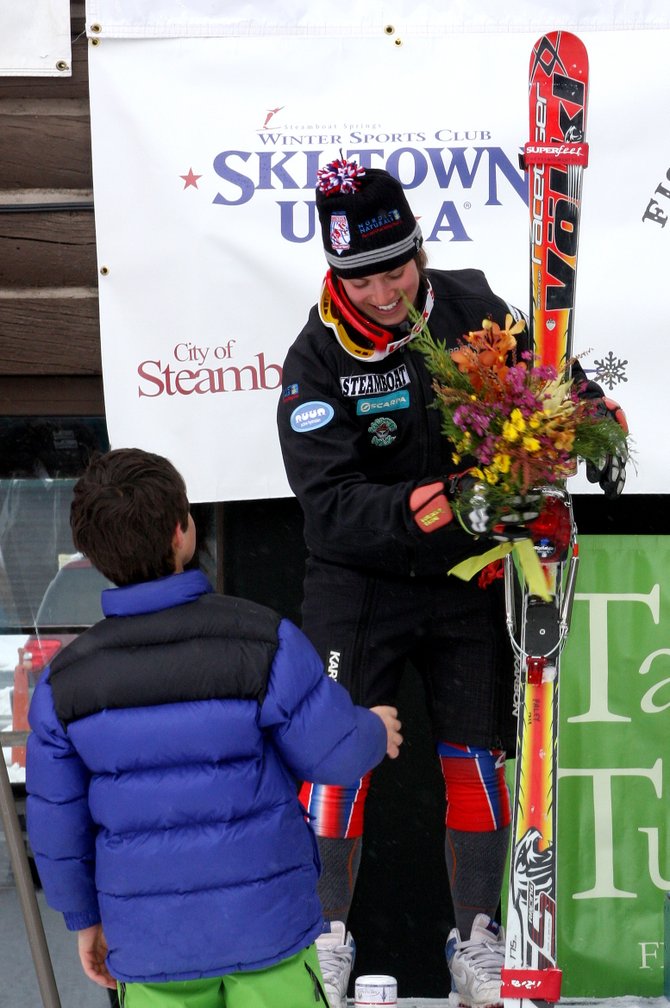 Lorin Paley stands on the podium during the flower ceremony for her second-place finish in the sprint classic race of the Telemark World Cup. Hill Fitzgerald, an up and coming junior Telemark skier is presenting the flowers.
Stories this photo appears in:

Local takes 2nd in World Cup sprint classic at Howelsen
Lorin Paley said it's just different skiing a World Cup event at home. "When you ski one in Europe, people still say 'Good luck,'" she said. "There's a lot more pressure skiing here." She overcame that pressure Sunday, however, and earned her second Telemark World Cup podium finish of the season.
February 22, 2010 midnight