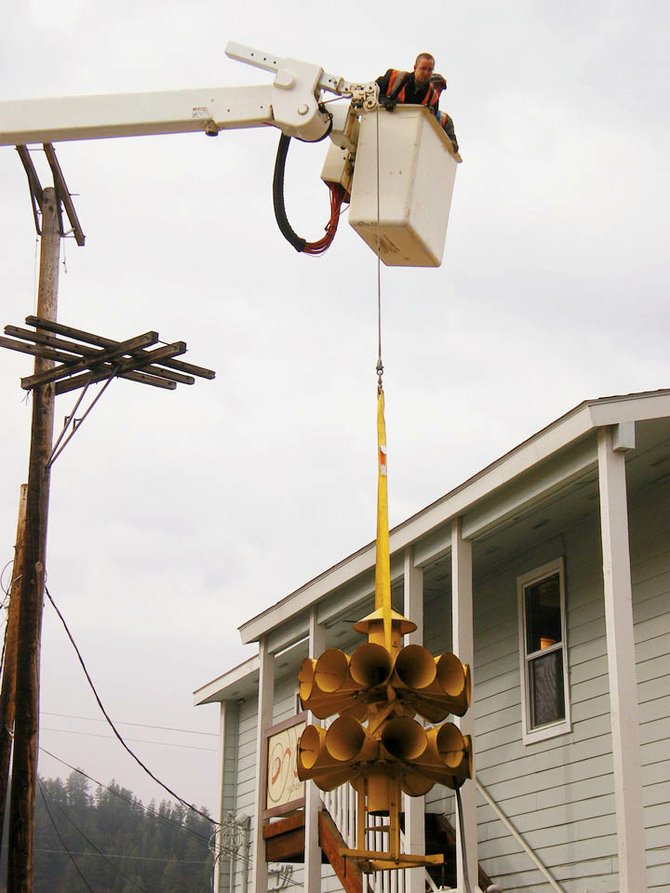 Mainstreet Steamboat Springs still is raising funds to purchase an authentic steam whistle to replace the noon whistle removed from downtown in October 2008.
Stories this photo appears in:
Mainstreet hopes to buy and install whistle in the spring
Steamboat's fabled noon whistle will return, Mainstreet Steam­boat Springs Executive Direc­tor Tracy Barnett said Tues­day. Click on the story to hear what it will sound like.