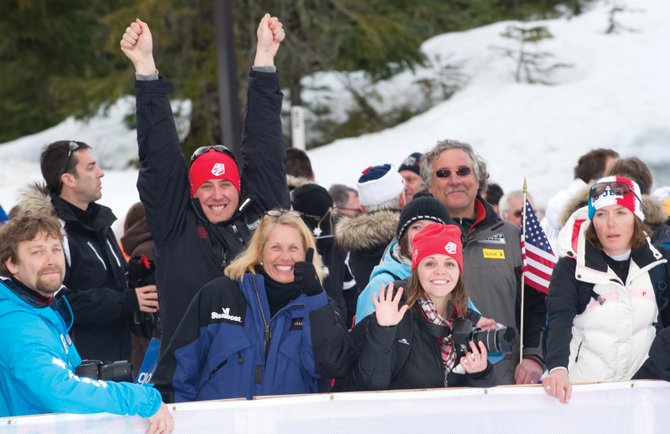 Members of Johnny Spillane's family, including mom Nancy, left center, and wife Hilary, right center, react after Johnny won silver medal in the normal hill individual Gundersen event at the Winter Olympics.
Stories this photo appears in:

Nancy Spillane, the mother of Steamboat Springs' newest Olympic medalist, said she had more than 500 e-mails in her inbox when she checked her computer Monday, the day after Johnny won the silver medal in the Nordic combined event.
February 18, 2010 midnight

Emotional rollercoaster for wife, parents, brother of Nordic combined medal winner
Hilary Spillane wasn't this nervous on their wedding day. Nancy Spillane could barely breathe, her emotions going from perma-grins to uncontrollable crying. Jim Spillane was living each pole plant and stride with his son. Sam Spillane said it might have been the best day of his life.