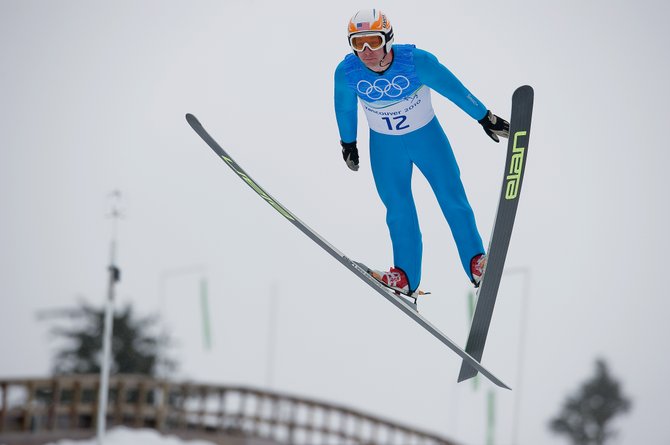 American Nordic combined skier Brett Camerota looks toward the landing on his first training jump Saturday afternoon at Whistler Olympic Park north of Vancouver, British Columbia. The members of the promising U.S. Nordic Combined Ski Team are optimistic about today's individual Gundersen normal hill event.
Stories this photo appears in:

Demong, Americans seem relaxed before first competition at 2010 Winter Olympics
He was less than 24 hours from one of the biggest races of his life, but U.S. Nordic combined skier Billy Demong wasn't about to let the anticipation keep him awake Saturday night. Today's normal hill individual Gundersen event begins with the jumping portion at 11 a.m. The cross-country portion begins at 2:45 p.m. MST. NBC television coverage begins at noon today.
February 13, 2010 6:44 p.m.