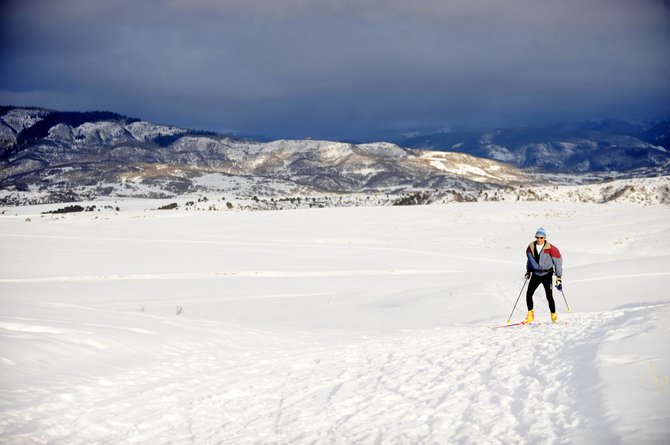 Steamboat Springs resident Chris Koebrick skis Thursday on the Nordic trails maintained on the Steamboat 700 property.
Stories this photo appears in:

Attorneys, city staff maintain that taxpayers aren't liable for annexation's costs
The Web site for Let's Vote committee, opposing Steamboat 700, includes questions such as "What if Steamboat 700 runs into financial trouble at a point in time when the expansion of the water system becomes necessary? Who pays for a needed system if the developer can't?" "It begs the question, who's going to come out of pocket for that?" Let's Vote member Bill Moser, a local Realtor, said last week.
February 14, 2010 midnight