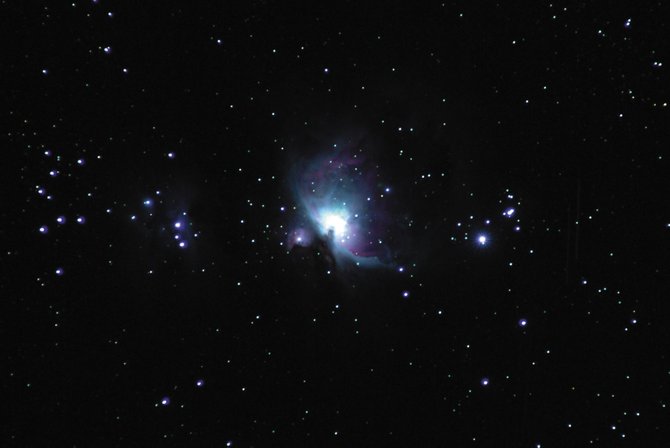 Below the three stars of Orion's belt is his sword, also marked by three fainter stars. What the unaided eye sees as the fuzzy middle star of the sword actually is the Great Orion Nebula, shown in this telescopic time-exposure image.
Stories this photo appears in:

When 18th century French astronomer and comet-hunter Charles Messier aimed his telescope at the middle star in the Sword of Orion, he thought he might have discovered a new comet. To Messier's dismay, it turned out to be a false alarm.
February 9, 2010 midnight