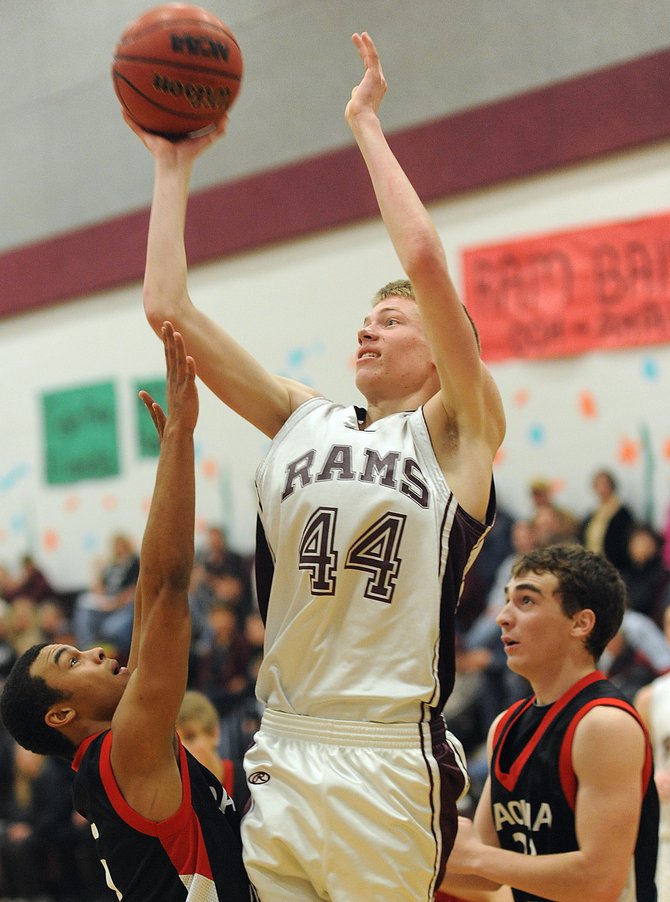 Soroco's Leif Carlson goes up with a shot in the second half of Saturday's win against Paonia. Carlson finished with a game and career-high 19 points.
Stories this photo appears in:

Soroco High School boys basketball got a steal and Rams senior Alex Estes got a jump down the court, gaining a quick 5 feet on anyone following him. The roar started as he caught the pass, and it reached a climax as he flew up and threw down the dunk for his team's 66-58 victory against Paonia.