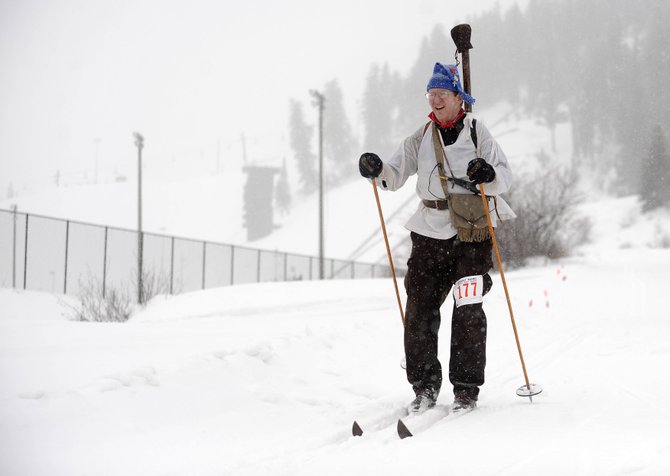 International Muzzle Loading Biathlon participant Bob Brassell finishes his first lap of skiing during Saturday's competition at Howelsen Hill. The street events continue today on Lincoln Avenue with children participating in events including the ring and spear race, obstacle course and street slalom.
Stories this photo appears in:

Fighting wet conditions that made loading black powder firearms difficult and navigating on cross-country skis sticky, competitors at the 36th annual International Muzzle Loading Biathlon on Saturday afternoon made their way through four laps around a cross-country course and four rounds of target shooting.
February 7, 2010 midnight