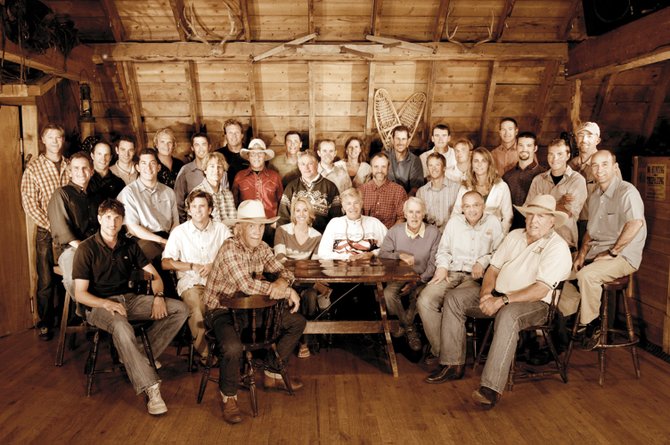 Steamboat has been home to many Olympic athletes and coaches throughout the decades. Pictured in front row, from left, are Carl Van Loan, Dave Jarrett, Loris Werner, Caroline Lalive, Jorge Torrella, Sven Wiik, Tom Steitz and Jim "Moose'" Barrows; middle row, from left, are Park Smalley, Chris Puckett, Kris "Fuzz" Feddersen, Billy Kidd, Jack Miller, Jeff Good, Todd Lodwick, Erin Simmons, Randy Weber, Billy Demong and Tim Tetreault; and back row, from left, are Thedo Remmelink, Bobby Aldighieri, Travis Mayer, Tommy Schwall, Johnny Spillane, Chad Fleischer, Craig Thrasher, Clint Jones, Ann Battelle, Gary Crawford, Brendan Doran, Martin Bayer, Kerry Lynch and Todd Wilson.
Stories this photo appears in:

When Nordic combined skier Gary Crawford first walked into the stadium in Lake Placid, N.Y., for the opening ceremonies of the 1980 Olympics, he lost himself in a flood of emotion. It was there that he first realized he had stepped onto the stage of one of the biggest events in all of sports.
February 7, 2010 midnight