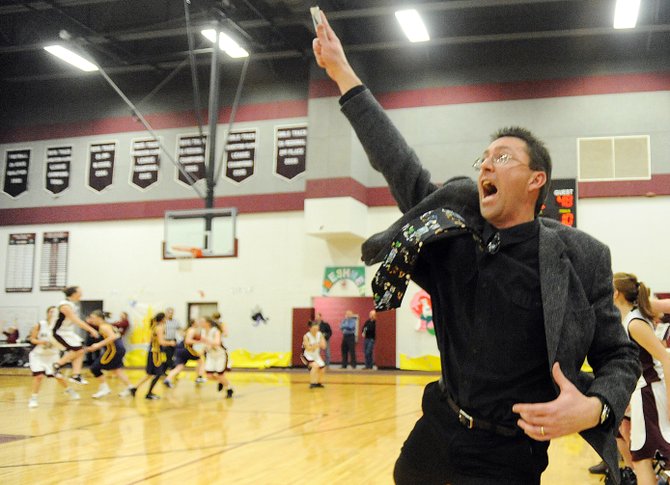 Soroco girls basketball coach David Bruner reacts after sophomore Madison George hit a layup to give the Rams a 50-48 victory in the Feb. 6, 2010, game against West Grand. Bruner will return to coach the girls basketball team after stepping down at the end of last season.
Stories this photo appears in:
David Bruner stepped down as the Soroco High School girls head coach after last season. But no qualified candidate stepped forward to fill his shoes, so Bruner agreed to return.
November 10, 2011 8:19 p.m.
Soroco High School's Madison George shoots team past West Grand, 50-48
The Soroco High School girls basketball team, 6-5 and 2-2, beat West Grand, 50-48, on Friday night. "We grew up tonight," Soroco coach David Bruner said. "We've played in close games before but not come out on top. We had to grow up to come out on top, and we did."
February 6, 2010 midnight