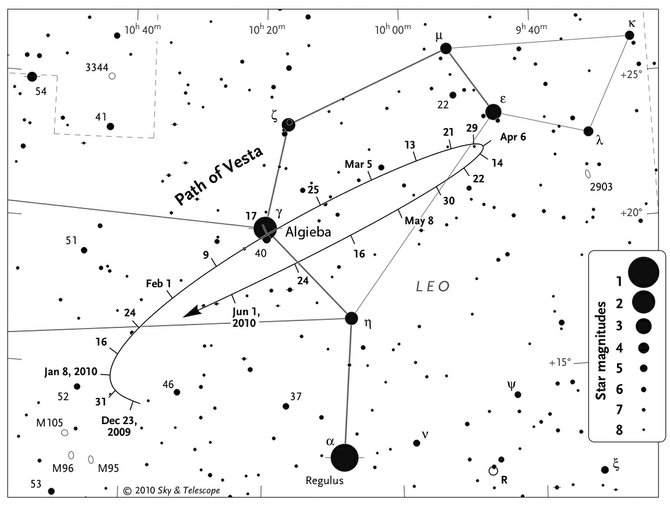 The asteroid Vesta is moving through the stars of the constellation Leo the Lion. On the night of closest approach to Earth, Feb. 16 to 17, Vesta will be positioned very close to the star labeled Algieba in the chart above. Use binoculars or a small telescope to distinguish the asteroid from the background stars.
Stories this photo appears in:

If the world was surprised in 1801 when Italian astronomer Giuseppe Piazzi announced his discovery of the minor planet Ceres orbiting between the major planets Mars and Jupiter, it was shocked when, one year later, German astronomer Heinrich Olbers found a second minor planet in the same region of space.
February 3, 2010 midnight