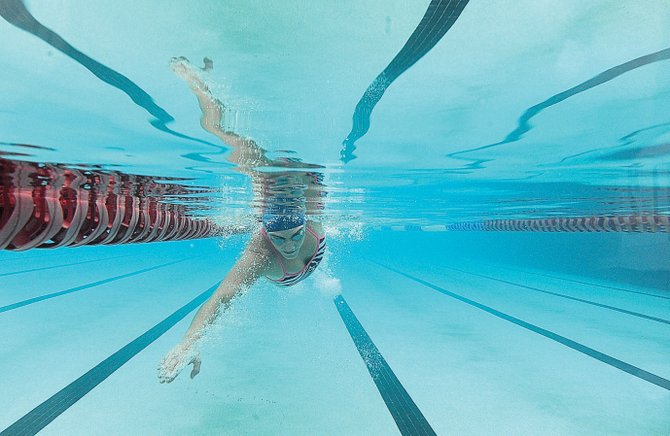 Julie Franklin trains during a Master Swim workout at the Old Town Hot Springs on Thursday. Master Swim Workouts are from 6:15 to 7:15 p.m. Mondays and from noon to 1 p.m. Tuesdays and Thursdays.
Stories this photo appears in:

Although many across town were skiing or preparing for the holidays, for a group of athletes in the Master Swim Workouts, the temperatures outside made it bathing suit weather. The pool also was hopping with energy about the increasingly popular Master Swim Workouts, designed for swimmers of all abilities.