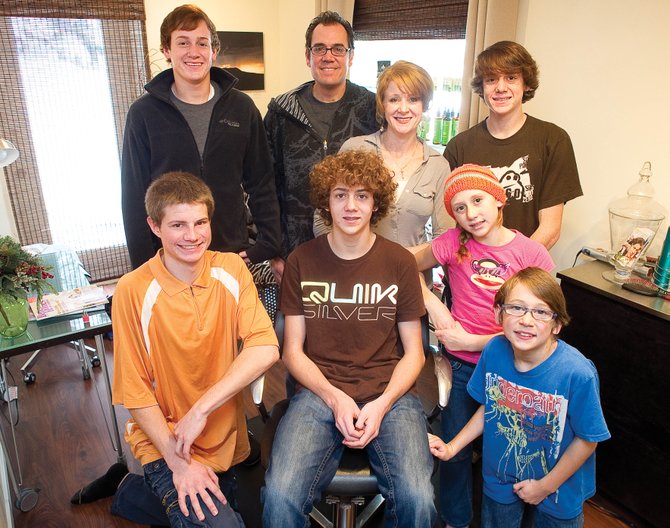 Kieran Buccino, center, has been surrounded by love and family while struggling with debilitating foot ailments for the past two years. Doctors have been unable to diagnose the ailments, which prevent Kieran from walking or standing for more than 30 minutes at a time, but the family is continuing its search for a solution. This photo shows, from lower left clockwise, Ryan Hall, Nicolai Buccino, Steve Buccino, Julie Buccino, Andre Buccino, Julia Buccino, Cole Buccino and Kieran Buccino.
Stories this photo appears in:

The Buccino family has a full house for Christmas this year. In addition to the seven family members, the Buccinos are hosting five other family members for the holiday. Much of that love, though, will be focused on 15-year-old Kieran, a sophomore at Christian Heritage School. He's had a tough two years.
December 25, 2010 midnight