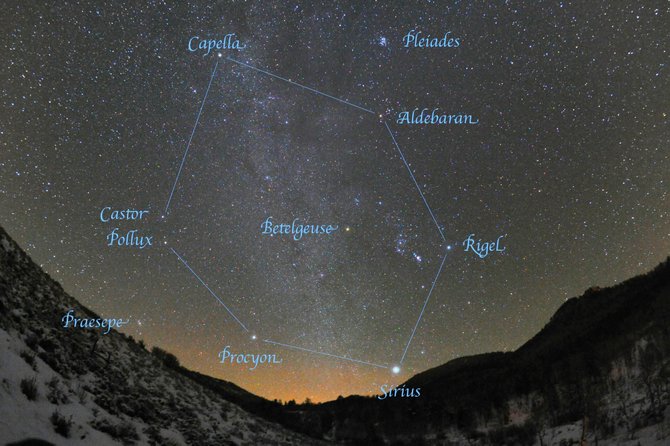 You can spot the seven stars of the Winter Hexagon high in the eastern sky on any clear night after 9 .pm. Neither bright moonlight nor city lights can hide these bright stars.
Stories this photo appears in:

It's popularly known as the Winter Circle, but the Winter Hexagon would be a more descriptive name. The Winter Circle spotlights eight of the 20 brightest stars in earthly skies — and five of these are in the top 10.