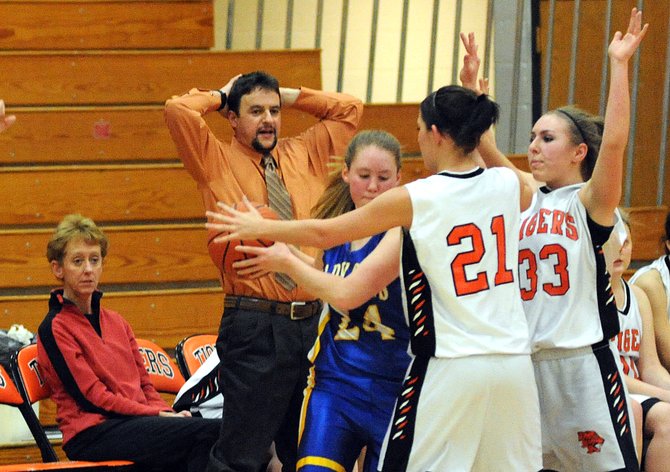 Hayden's Kyra Rolando and Brette Frentress close in on North Park's Aspin Sanchez on Friday en route to a 73-28 victory. Hayden got a turnover on the play when Sanchez couldn't get rid of the ball or break free in five seconds. The Tigers trounced the Wildcats with an intense defense, expanding their lead throughout the game.
Stories this photo appears in:

The Hayden girls basketball team slammed on the accelerator early Friday in a home showdown against North Park. That it wasn't going to be a competitive game seemed clear early. Hayden wrapped up the 2010 portion of its schedule with a 73-28 victory.
December 18, 2010 midnight