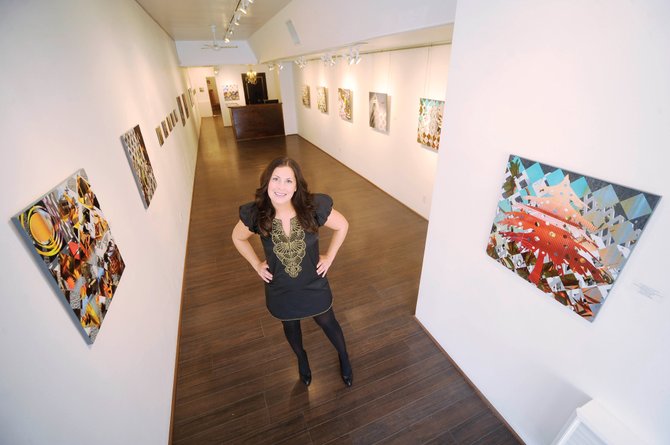 K. Saari Gallery owner Kimberly Saari stands among the digital contemporary works of artist Kathryn Dunlevie. The work will be on display through Jan. 2.
Stories this photo appears in:

Somewhere in the back alleys of Santa Monica, Calif., is a hidden natural world that artist Kathryn Dunlevie can't get out of her head. In her series "Back Alley Springtime," on display until Jan. 2 at K. Saari Gallery in downtown Steamboat Springs, Dunlevie explores the childhood memories of alleys that run between neighborhood houses.
December 17, 2010 midnight