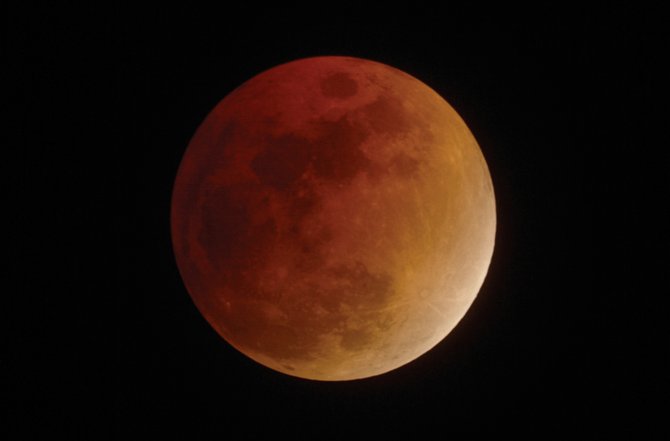 The last time the moon was totally eclipsed for those in Northwest Colorado was Feb. 20, 2008, as seen in this telescopic image. If you miss the spectacular winter eclipse Monday night, you'll have to wait until April 15, 2014, for your next chance.
Stories this photo appears in:

This year's Long Night's Full Moon is more exceptional than most because it will be totally eclipsed by the shadow of Earth. North America will be perfectly placed to view this eclipse. The partial phase of the eclipse will begin at 11:32 p.m. Monday. The total phase of the eclipse begins at 12:40 a.m. Tuesday. For 72 minutes, the full moon will look like a glowing, orange ember.
December 15, 2010 midnight