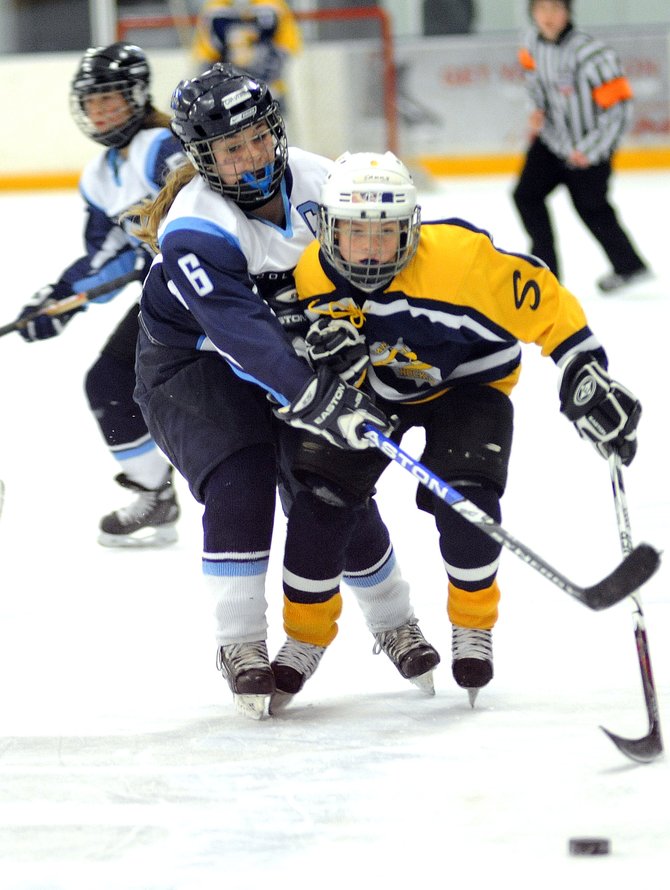 A Steamboat player chases the puck down the ice Sunday during the U12 girls championship game of the Adele Dombrowski Memorial Tournament in Steamboat Springs. Steamboat lost the game in a shootout.
Stories this photo appears in:
The puck rattled around between a trio of defenders near the net early in the third period, as a pair of Steamboat Springs U19 girls players poked in to try to score the go-ahead goal. Eventually, that worked, the puck not slamming into the back of the net, but instead skidding over the line by a few inches.