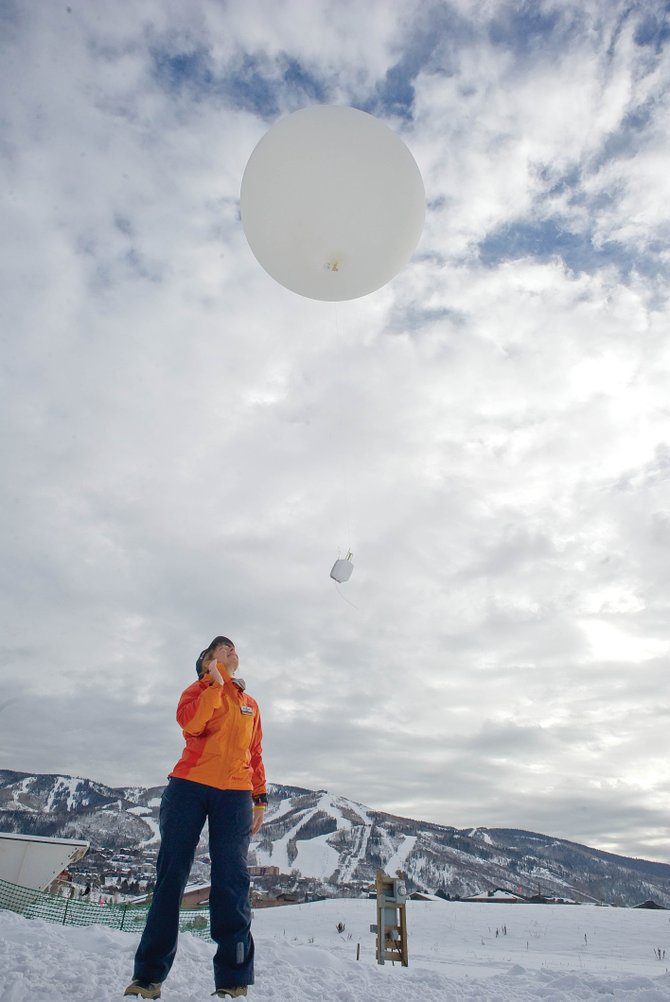 Linda Danter, a volunteer for the Storm Peak Laboratory Cloud Property Validation Experiment, releases a weather balloon from a research site near Yampa Valley Medical Center. The balloon sends information back to the scientists who are gathering information for an extended study of clouds from sites at different elevations on the mountain and the site on the valley floor.
Stories this photo appears in:

Three temporary laboratories at and around Steam­­boat Ski Area are part of the Storm Peak Lab­­or­atory Cloud Prop­­erty Vali­­­da­­tion Ex­­­­per­­­iment, or Stormvex, a De­­­­­­­part­­­­ment of Energy-funded project that brings atmospheric scientists from across the country to study liquid, mixed-phase and precipitating clouds.
December 12, 2010 midnight