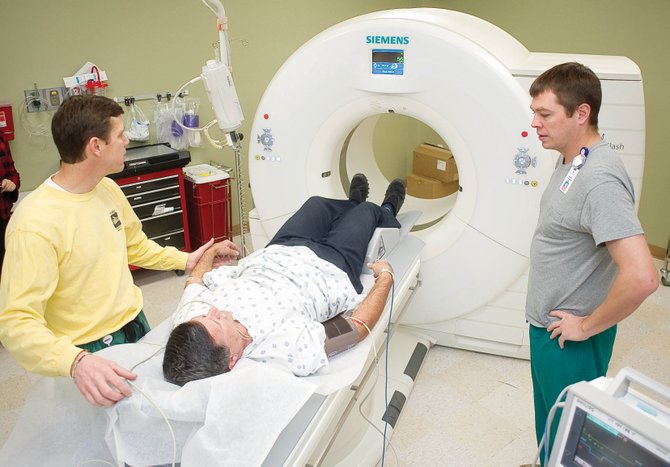 Radiologic technologists Ed Havel, left, and Dustin Marra prepare Yampa Valley Medical Center Chief Executive Officer Karl Gills for a scan earlier this week. Gills was the first patient to use a new 256-slice CT Scanner, which helps physicians diagnose medical conditions or problems including cancers, cardiovascular disease, trauma and musculoskeletal disorders.
Stories this photo appears in:

Yampa Valley Medical Center's new $1.7M machine boasts best technology available
Three years of fundraising efforts involving hundreds of people have paid off for Yampa Valley Medical Center patients. On Tuesday, YVMC CEO Karl Gills volunteered his heart and body to show people the capabilities of the new $1.7 million CT scan machine.
December 11, 2010 midnight