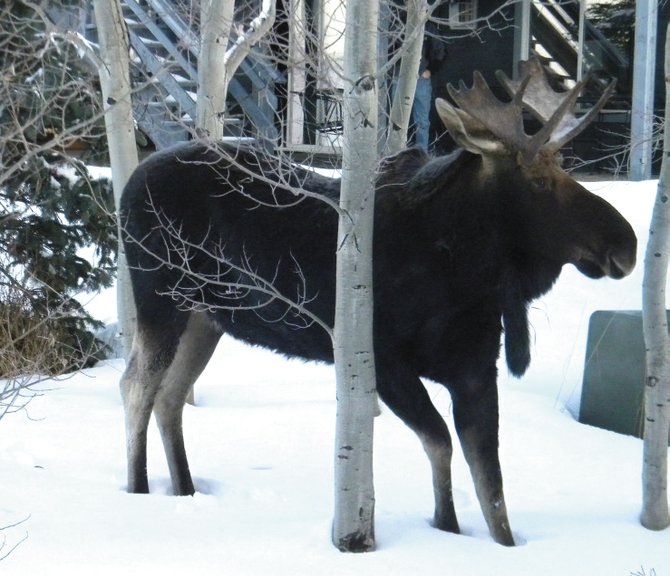 Donna Segale and Chuck Dunagin submitted this photo of a moose near Blue Sage Circle on Wednesday morning. While this moose didn't mind being photographed, wildlife officials warn of potential dangers from encountering moose, particularly if walking a dog.
Stories this photo appears in:

Moose can become aggressive toward dogs
Colorado Division of Wild­life officials are cautioning pet owners that in a confrontation with a belligerent moose, a dog may not be your best friend after all.