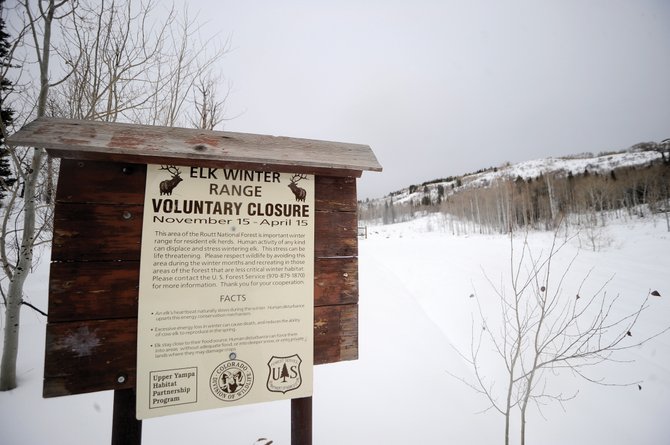 The Routt National Forest is reminding the public to avoid using voluntary closure areas from Nov. 15 to April 15 in areas such as this one at Lower Bear Trail.
Stories this photo appears in:

Not satisfied with the public's response to voluntary trail closures, the U.S. Forest Service is making some of the closures in popular areas such as Mad Creek mandatory for the first time.

Wildlife experts say several trail areas are key to elk survival
The region's large elk herds are moving into their winter habitat, and local wildlife officers have responded by enacting voluntary closures to protect those areas. The public is being asked to avoid 10 local areas that are important to the animals' winter survival.