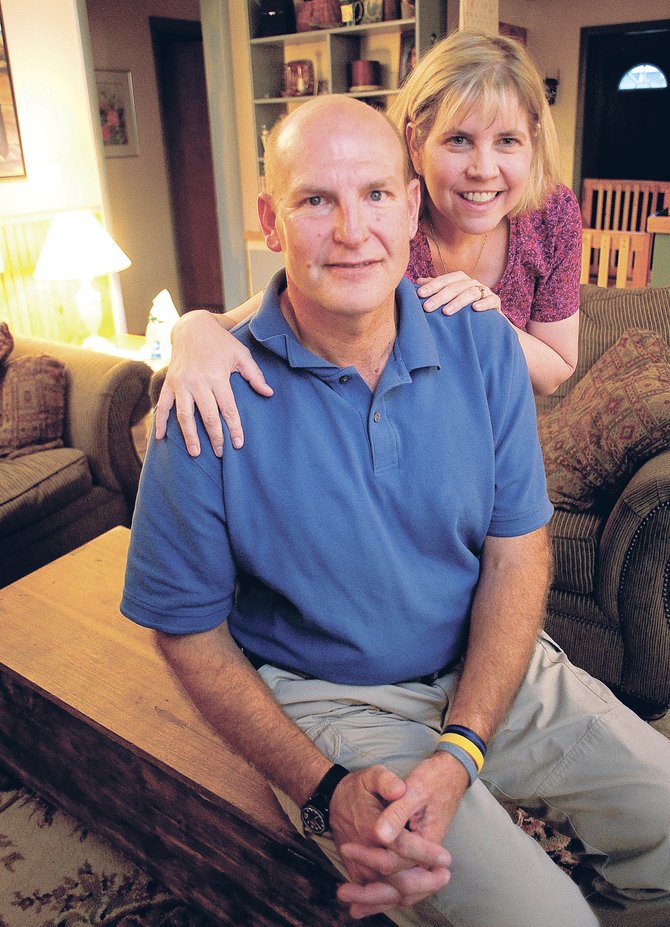 Dale Coyner and his wife, Judy, at their home in September.
Stories this photo appears in:

There weren't enough seats in the auditorium. There weren't enough lines in the signature books for friends and relatives. And there were nowhere near enough tissues Sunday at Steamboat Springs High School, where it felt like all of Steamboat Springs gathered to honor and remember native son Dale Coyner, a sergeant in the Steamboat Springs Police Department, a husband and a father, and a man unquestionably loved by the hundreds in attendance.
December 13, 2010 midnight

Steamboat Springs police sergeant succumbs to cancer Saturday morning
Dale Coyner, a Steamboat Spr­ings Police Department officer of more than a decade, died in his sleep early Saturday morning at his Steamboat home after battling stage 4 esophageal cancer for about five months.
December 5, 2010 midnight