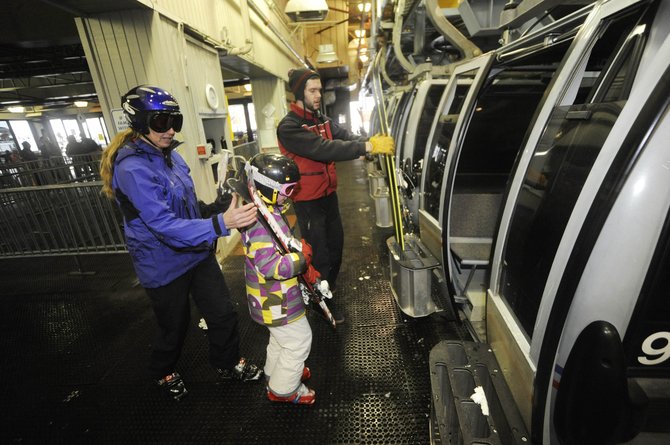 Steamboat Ski and Resort Corp. lift operator Kevin Reid helps Steamboat resident Kristy Fox and her nine-year-old daughter Lily load a gondola car Friday. Ski Corp. officials spent the day fielding phone calls about security measures.
Stories this photo appears in:

Ski area officials deny search allegations by Denver Post, 5280
An editorial in Friday's Denver Post that was based on an article in the most recent edition of 5280 magazine calls Steamboat "the most extreme example" of security crackdowns at Colorado ski resorts. The problem, Ski Corp. officials said, is that no such crackdown exists outside of April Fools' Day and closing day.
December 3, 2010 7:36 p.m.