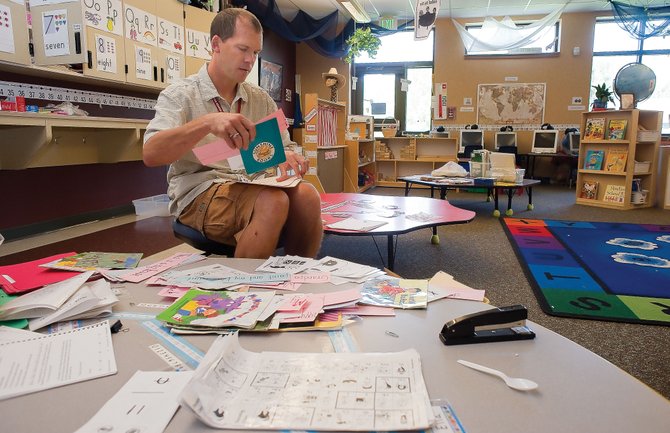 Kindergarten teacher Grady Turner prepares his classroom for Wednesday, when students will return to school for the first day of the 2010-11 academic year in Steamboat Springs.
Stories this photo appears in:

Ah, the smell of fresh worksheets coming off the Ditto machine on a crisp autumn afternoon. Does it get any better than that? Veteran Steamboat Springs public school teacher Susan Ogden said one of her most distinct memories of elementary school in Los Angeles was the smell of acetone or alcohol coming off freshly copied worksheets.