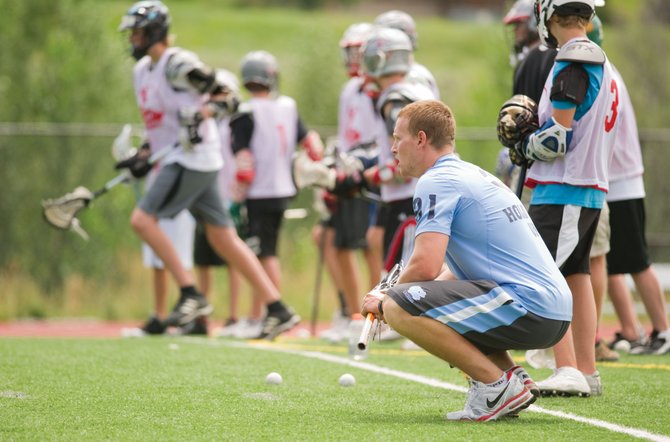 Camp coach Sean Delany, a two-time All-American at the University of North Carolina and a professional player, watches young players run through drills during the Steamboat Lacrosse Camp at Steamboat Springs High School last week.
Stories this photo appears in:

The inaugural Steamboat La­­crosse Camp debuted Mon­day to Thursday. The résumés were impressive, the camp was really one of a kind, and another staple appears to have made Steamboat Youth Lacrosse one of the premier programs in the state.