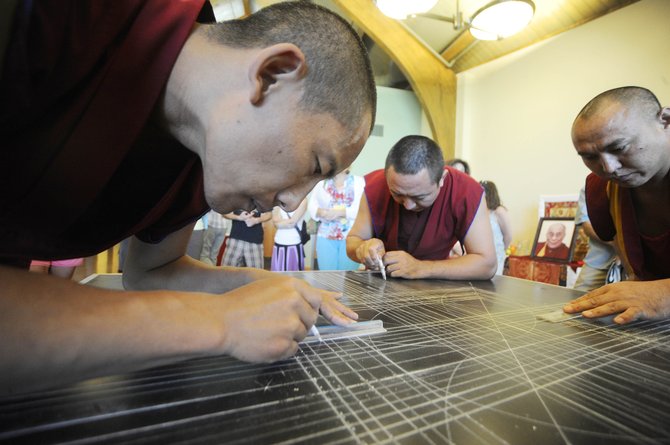 Drepung Loseling monk Sonam Tenzin draws lines that outline the compassion Buddha mandala sand painting they are constructing at Bud Werner Memorial Library. The monks will work for five days on the project, from 10 a.m. to 6 p.m. through Wednesday. Library Hall will be open for visitors to follow the monks' progress as they place grains of colorful sand on the table.
Stories this photo appears in:

The air inside the Bud Werner Memorial Library Hall was charged with vibrations that reached the far corners of the room. In the crowd of about 200 people, some sat with their eyes closed, swaying and silently smiling.