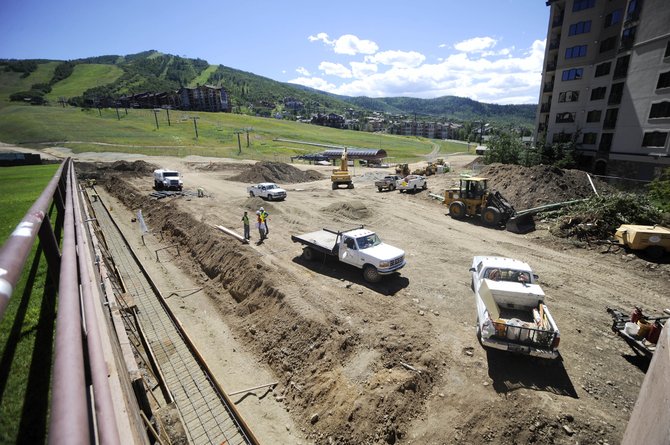 Work continues Wednesday at the base of Steamboat Ski Area.
Stories this photo appears in:

Hermacinski: "I'm a curmudgeon on this normally, but I'm ready to go for it."
If the base area sees sharper-than-expected drops in property values and no new construction in the next 19 years, Steamboat Springs could be on the hook for more than $2 million, according to the proposed $21 million refinancing package. That's the worst-case scenario of the plan, which City Council expressed supported unanimously.