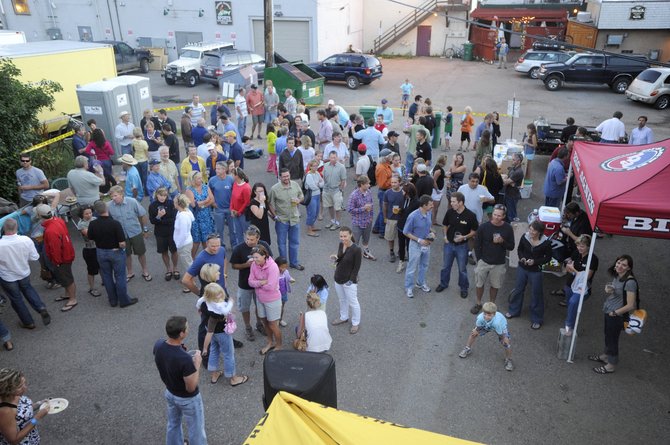 Volunteers, sponsors and friends of Ride 4 Yellow attend Friday night's appreciation party held behind BAP on Oak Street. The cancer benefit kicks off today with two cycling movies at Bud Werner Memorial Library.
Stories this photo appears in:

200 expected to ride with Lance Armstrong
Greg and Jill Long traveled to Europe to cheer Armstrong to one of his record seven victories in the Tour de France. Jill Long traveled to Texas to participate in Armstrong's annual Ride for the Roses fundraiser weekend. Now, they're excited that a hero, flanked by 200 others for one day committed to the fight against cancer, will zip right past their temporary front door. The Longs are among many in Steamboat buzzing as the world's most famous cyclist is set to enter town.