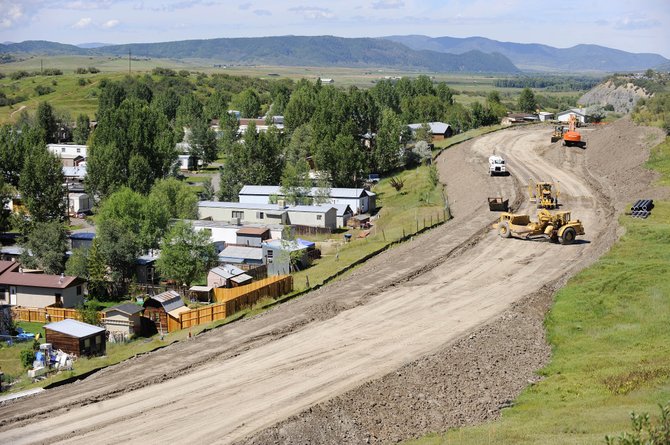 Residents of the West Acres Mobile Home Park, pictured to the left of Gossard Parkway, which is under construction, had a legal victory Thursday when the Colorado Court of Appeals reversed an earlier District Court ruling in Steamboat Springs regarding the land being used for the new road.
Stories this photo appears in:

Lettunich: At no time has city treated West Acres residents like '2nd-class citizens'
Steamboat Springs City Attorney Tony Lettunich said Friday that it remains the city's position that the homeowners in West Acres Mobile Home Park are not eligible for compensation in the condemnation of a greenbelt under construction for a new road on the city's west side.

The Colorado Court of Appeals affirmed that the mobile home owners have the right to sue the city of Steamboat Springs.